Conducted on November 24th, 2021 @ 2 pm
Just $39.95 gets you on our Rockland directory! Launching 11/27/2021!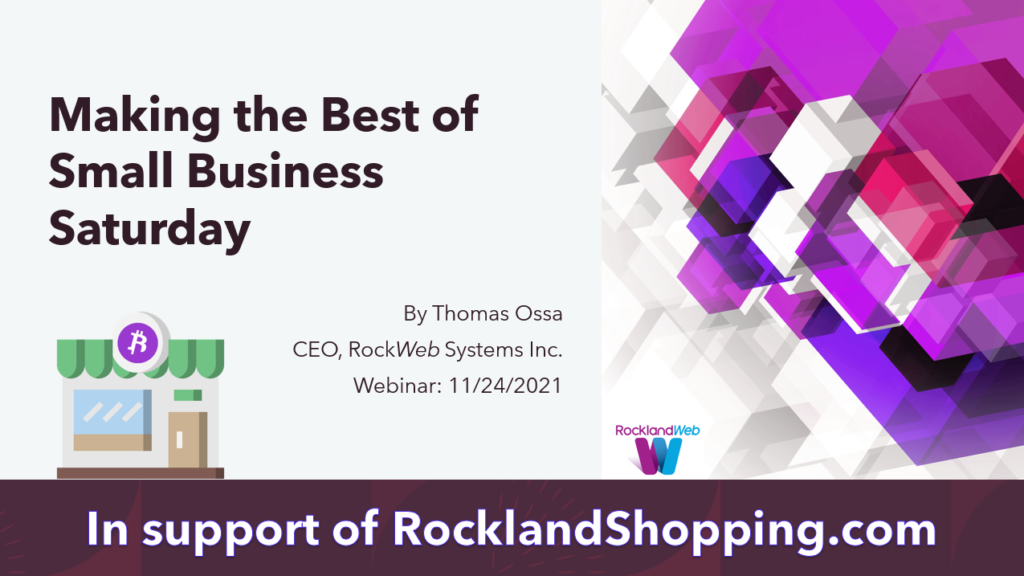 If you would like to download the supporting PDF for this webinar, please click on the link to the right, or click here.
Download Small Business Saturday promo materials with your brand for free! Visit the AMEX Small Business Saturday website.
Visit & learn about the North Rockland Chamber of Commerce.
Visit & learn about the Highlands Chamber of Commerce.
To find and employ staff for your retail store, visit RocklandWorks.org
Resources mentioned in this webinar: