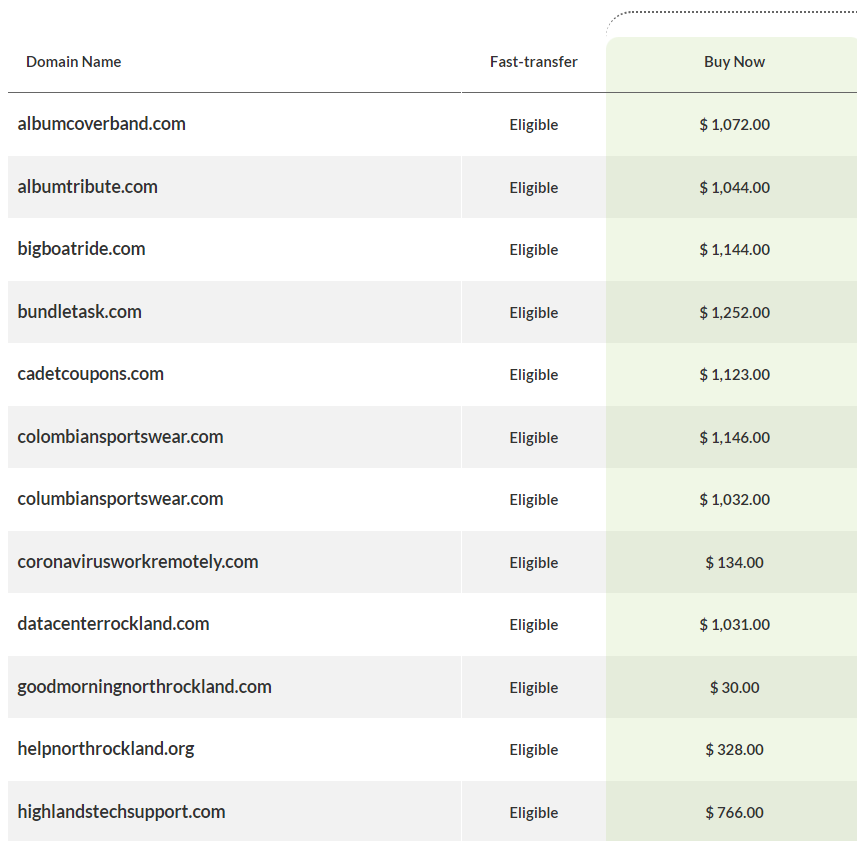 A few months ago, we posted a bunch of domains that we own that we don't want anymore. We bought them over 10 years' time, on a set of random whims.
We landed on RocklandNews.com about 2 years ago, so in addition to our web design and maintenance divisions, our 2-year strong news company is keeping up very busy!
So – if you're an aspiring entrepreneur, or a business/organization that needs a better domain name, perhaps we have something for you that will help.
There's a ton of available domains. A lot of good names we've picked up over the years. But hey — we can't develop everything. As Clint Eastwood said, we gotta know our limitations. So we're putting them on AFTERNIC.com.
You can still pick one up! Visit our AfterNIC.com profile to view available domains!
Start your business with the right domain name!
Below is the list of domains, with their retail appraisal value according to GoDaddy.com. Obviously, that's the so-called retail price. You can get the domains for a more affordable amount. Especially if you're a local company, organization or cause in Rockland County, NY.
If you are interested in any of these domains, please contact us and we can get you connected with a representative from AFTERNIC. You can make a qualified minimum bid, below retail.