"A good character is the only guarantee of everlasting, carefree happiness."
– Seneca
We've lost too many good people over the past few years.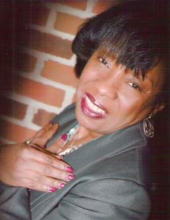 Janice Winbush was a wonderful woman to work with. For years, she maintained her health and nutritional education business under the name His Temple Wellness. We were fortunate to host it for her, for approximately 7 years.
Every time that we met, or talked on the phone – there was always a smile on her face – or in her voice. Did you ever meet someone that simply exuded 'goodness'? That was Janice.
Behind the scenes, when we try to handle client transactions, sometimes we get overwhelmed with the many details of expeditiously finishing requests. There's a lot of them. And since we're still pretty far off from having robots as customer service representatives, the occasional customer can break our usual workflow.
In cases like this, we try to differentiate between customers that are a joy to work with, and those that cause more hassle than the allotted time provisions for. You can take a guess which type we like more. Now, just to be clear – that's not to say that profit motive isn't here – but I'm not willing to sacrifice a short term gain, for a long term mission.
The reason why I say this, is that Janice didn't always call at the perfect times, when I or any of the other team members had a workflow percentage of 60%-70%, which is about right for digital worklife balance. It was probably usually around the time when we were at 95% work capacity.
If it were other customers, we wouldn't have batted an eye. We would have just kept doing our tasks in order, and get to the incoming assignments whenever we could.
Janice – we always stopped for.
When she called, she had such a way about her. You could hear it in her voice over the phone, or when she entered a room. The room…simply got a little brighter.
From then, it really didn't matter whether it was a 5 minute question, or a one hour conversation about website-related issues. I think, unconsciously – Janice had a way of giving off very positive vibes with everyone she met.
It is also my personal opinion that her love of God was a very important factor in exuding that vibe, from her very soul.
I have a rule that I've been developing for myself, over the past 7 years.
"Always leave a room a little better off, than when you entered it."
Janice didn't need to develop that rule. She lived it.
Rest in peace, Janice.
~ Tom