Every 3-5 years, it's time to evolve your company, organization or cause – just like the car you probably lease.
In 2016, I wrote How to Program Your Life, and released it as both a digital and print book, via Amazon. It covered (by my own interpretation) the most important steps to building a startup business from absolute scratch. I started my first company in 2007 with $300, and within 6 years, it grew to a six-figure-per-year-in-sales business, consistently all the way up to the time of this writing. We just started our second company in 2021. It's gonna be – in the words of Keannau Reeves – "whoa".
I'm not writing this to convince you to purchase the book. As a matter of fact, if you want a copy, send a message to us, and we'll send you the digital version for free. We don't depend on income from that book. 40% of Amazon print book proceeds from '16 to '18 have been donated to my favorite charity, and since 2018, 100% of the proceeds.
But that's not the point. I write this to let you know that about 70% of that book is already outdated. That's right. 70%.
Example: I recommended some old-school applications in that book such as Skype, Mavenlink, and I think Optimum Online's virtual assistant for phone calls. LOL. We don't use any of that anymore. We've evolved. In place of the three systems above, we use Zoom, Basecamp and Grasshopper. All are the correct systems, for this company's moment in time. And eventually, probably in a few years' time, we'll probably replace each of those as well. Can you imagine a world without Zoom?
Another example is that my personal writing style has changed. I hope it's gotten better. The number one thing for me now is to write everything with you, the reader in mind.
Your systems constantly need to evolve. It's how our lives are shaped anyway. The course of time involves constant change. People evolve, grow, adjust and learn to navigate through good times and bad – personally and professionally. So should your business systems evolve, grow, and change. That is, if you like doing better than just "surviving".
No, you want to thrive. It's why you got into business in the first place. I'm sure you already have a good foundation. We covered that in the first book. Let's shift our focus to building the individual components of your company, organization, or cause – better.
Here's a great example that you likely will relate to: Email.
As I have said many times before, I hate email with the white-hot intensity of 1000 suns. It's a huge time-killer, and while it's certainly one of the most vital systems of any business, I absolutely dread reading and answering email. Something about it just sucks. I don't know if it's the sitting in one place thing, the multitasking, or the feeling of swimming upstream like a salmon to his inevitable death. Probably all three.
You probably spend a half hour or more per day on it. And for most, that number is probably closer to an hour or more. And if you enjoy email, great! But how much time are you spending on email, that can be used for more productive, or profitable purposes? Is every email you answer making your business better?
To put a visual stamp on this explanation, please watch the brief 30-second video to your left. That's me, how I felt for years, every time I entered into the email abyss. I end it with a moment of realization…that maybe there's a better way. If you wish to have this same feeling, continue reading.
How Much Time Are You Wasting on Older Systems?
Let's do a simple exercise and calculate how much of your life you are wasting on email.
Take your daily average time, be it 15 minutes, a half hour, an hour or more, and multiply it by 250 (That's based on 5 days a week multiplied by 50 weeks a year).
Let's say for a moment, you're only answering emails 15 minutes a day. That's 2.5 days per year. Over the course of 10 years' time, that's 25 days of sitting in front of a laptop or other device, trying to solve problems that other people should be solving for you, rather than you walking around in fresh air, communicating with your fellow human beings, talking on the phone with a loved one, or inventing the next great mousetrap.
But wait! Do you actually spend 30 minutes a day on email? That's a full work week of nothing but emails. What about an hour per day? That's the equivalent of a two-week vacation.
Again, despite all our kicking and screaming – email is actually necessary. But what's worth more of your time? Email? Or…something else?
In How to Program Your Life, I laid out a great personal system for categorizing emails, in the following order. It's called the 4D method:
Delete
Delegate
Defer
Do
Using this system you are filtering emails down to the items that you absolutely need to act upon, and sending the rest to where they belong. Not in your inbox.
In this manner, what you have to respond to is actually quite minimal, and the rest either goes to people that can help solve problems better (If you're paying people to do that anyway, why not), or they go into the trash bin.
It's Not Just You. It's What You're Relying Upon.
In 2016, the 4D method was my personal system. But what I didn't have in 2016, until now – is a better email system, one which wasn't invented until 2021. And I would have never found it, except I'm always keeping my eye on ways to change our systems, improving them as we grow. Here's how it happened.
The company that invented our Basecamp project management system (37signals), released a new product this year – an email platform called Hey.com. It allows you to screen emails before they hit your inbox, so that you can decide if you need or want to see the information. It reduces spam, and then further auto-categorizes emails into locations that you don't always have to check 24/7. That's just the tip of the iceberg.
I won't waste time explaining Hey further. If you want proof – check out the video below instead. I'm also not recommending you switch to this system. My point is about evolving your systems over time, like you change your car every few years. Keep reading after the video.
The two systems combined (my 4D personal method and Hey.com's email system), your email routine becomes a much quicker game of logging on, categorizing email as quickly as possible, and delegating the rest. If you do it right, the emails you have to answer amount to 2-3 action items at most. And those remaining items are no longer emails, they are tasks or projects that you can add to your formal project time.
There are other systems that you can evolve within your company. The traditional cash register has already evolved into a point-of-sale system, but does it do what you expect it to do?
How about your accounting system? Are you still manually entering all your transactions? Why? Why can't something like Quickbooks Online do most of the heavy lifting?
How about your time tracking system? How do you know how much actual time your workers are spending on actual work? Time is money.
The Perfect Time to Change: Now.
Bottom line: How much of your time, money, or peace of mind are you losing/wasting, by keeping track of all the things that don't fall into your master business plan from long ago, when you were a starry-eyed new business owner?
Here's my suggestion for you: Every year, look at your systems, and see what's working, and what isn't. If you are reading this at the beginning of January, or at the end of August, you're in luck. Those two times are natural breaks in the US and local economy that allow you a little more time to catch up. But don't wait. At very least, schedule it in your calendar, and block out the time. Take at least a solid day off, and deeply evaluate your entire business operation, with all its individual systems. You don't have to upend everything you see. Start with the one thing that is causing you the most frustration, stay on it, and fix it by identifying a better technology to handle it. I already did, by finding an email system that is superior to the prior one. This will help us as we begin to grow our second company.
Now it's your turn. Follow the 10 steps I've listed below to get started.
I should note that systems don't always need to be upended or cannibalized. Reality tells us that using the same systems for a period of time creates more organizational stability. Sometimes current systems only need small adjustments or integrations.
These days, what's beautiful is that you have both choice and value. Keep searching for the right system at the right price with the right features, and I can nearly guarantee you that you will find it.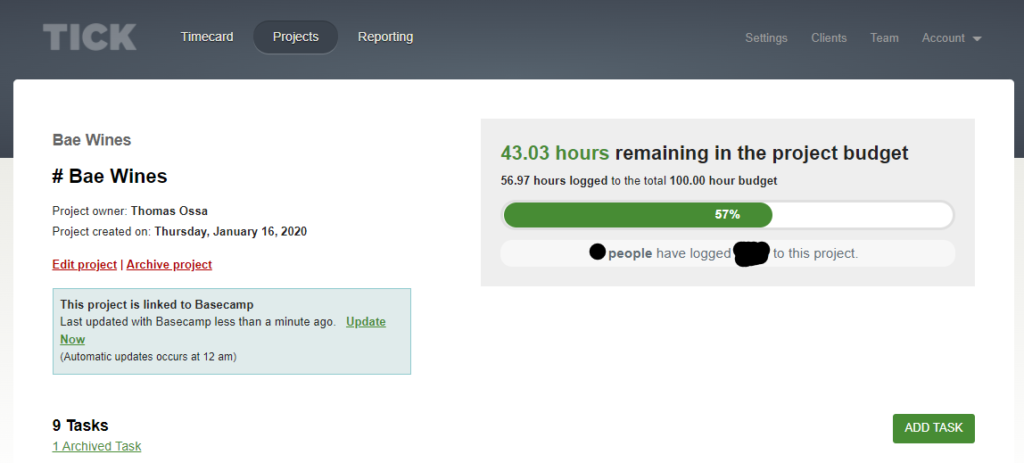 Example: We use QuickBooks Online, and integrated a time tracking system called TickSpot.com that our company team uses to easily log time that they spend on client projects. And everyone likes it.
One warning: Be ready for some discomfort as you change to the new system. You'll have to learn the new system, and your team will have to learn the new system. Your clients will have to learn the new system. But it starts with you. Commit to the new system, push the button to start the switch, and be patient with yourself, and others.
If you have multiple systems that need to be changed, ideally just choose one at a time. Or designate one person to handle each full system switchover to another system. The last thing you want is to wait until the economy changes rapidly, like it did in March of 2020 when the COVID-19 pandemic uprooted the world. We got lucky, that $300 business I created in 2007 was staffed entirely with a local but remote workforce. It kept us growing. But we still needed to evolve. So do you, as we begin to adjust to yet another new normal.
There's many more steps than what I've listed below. If you need help, stay tuned into the advice we will be providing in 2022, via our podcast, our blog, and our upcoming webinars. All with the intent of building your business better.
Go for it.
10 Steps:
Each year, take a full day off your traditional workload, to look at your systems.
Pick a system that you are using, such as a financial, project, or communication system.
Decide if that system is giving you more frustration than you wish to allow.
If it is frustrating you, commit to finding a solution to changing the system.
Speak with your team, if necessary – and communicate your desire to switch the system.
Ask for help to explore a new, evolved system, or otherwise a helpful integration.
In addition to your own system, select the top three finalists for a better evolved system.
Read the documentation of each, contact sales reps for each, study each website.
Consider other systems, your team, and customers & public that may be affected by the switch.
Begin the integration or switch. Rally your team to adopt the new system. Get it done within 1 month.