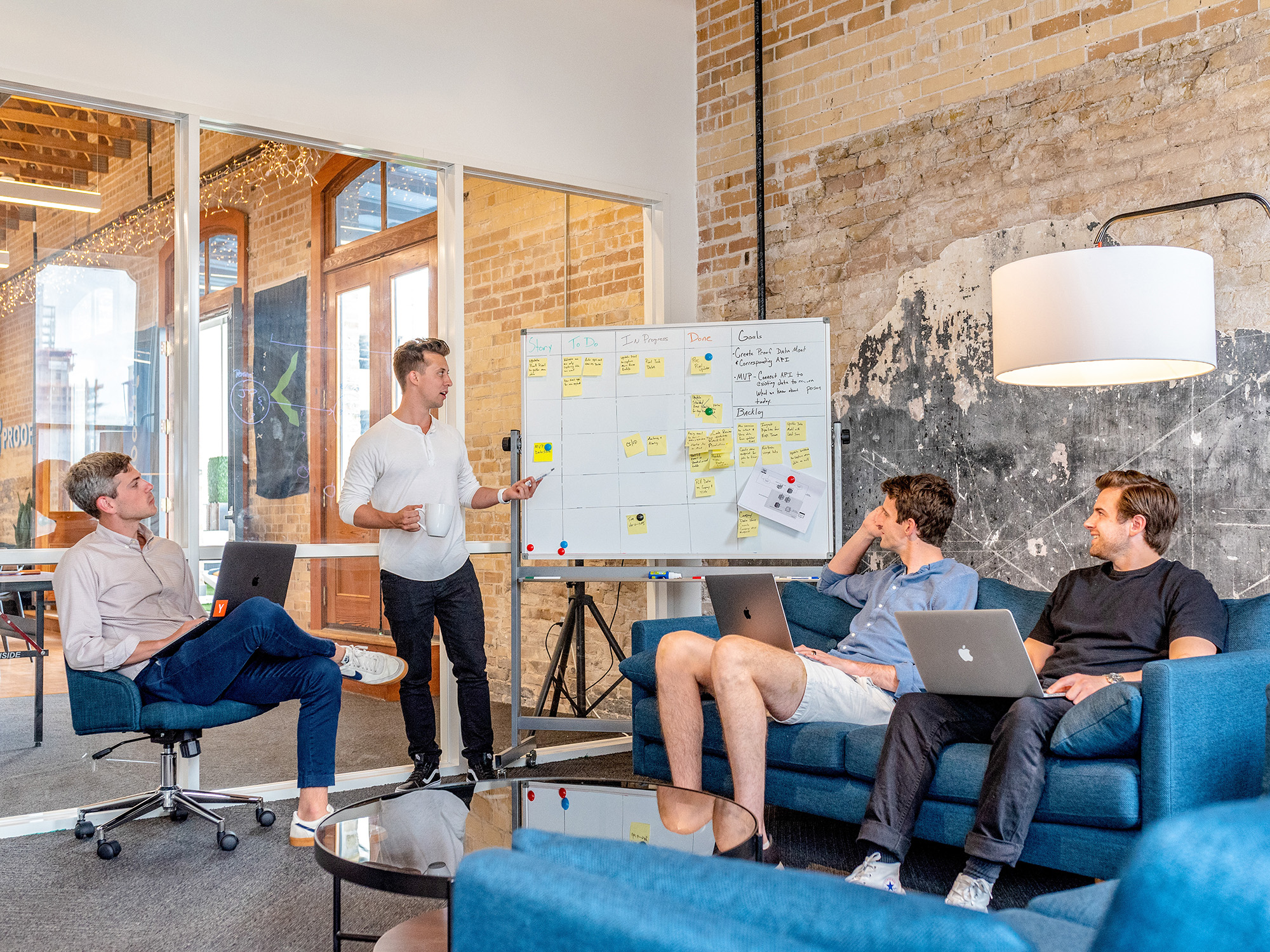 WEB DESIGN & ADVERTISING SOLUTIONS THAT MAKE YOU A BETTER BUSINESS.
Whether you're starting your business from your kitchen table, or remotely managing your entire team worldwide, our RocklandWeb team can plan, deploy and manage your company's entire digital business and web marketing infrastructure.
Get started today! Simply fill out the form to request a
callback from our team, based in Rockland, NY!
Build, grow, RUN & automate your web business, from anywhere.
Since 2007, we've created, refined and perfect system for over 300 clients across Rockland County, the Hudson Valley and the Greater Tri-State Area. Our time-tested, industry standard digital systems and solutions allow you to run an Enterprise-level organization, from anywhere – even from the comfort and safety of your own home.
We started as a simple web design company, and over the years our team has grown. We have added hosting, maintenance, news, video and digital advertising programs to our matrix of offerings. And we only source our licenses and systems from well-supported, thoroughly tested, brand name companies. We even started and maintain RocklandNews.com, which receives tens of thousands of visits per month.
But enough about us. How can we help you? Check out our solutions:

Web, Graphic, Video Design
Graphic Designers and Creative Developers that can bring your vision to life. Image and video services that support your new vision as you grow it.

SEO & Social Media
Google Business reviews. Facebook/Instagram management. Search Engine Optimization. Ads. Press releases and blogging. RocklandWeb can handle all your digital communication needs for your local, regional, or nationally-reaching website.

Custom Web Development
Once you have your vision, we can program it. We build amazing WordPress websites, using College-educated Web Developers with at least 5 years of experience.

Advertising
RocklandNews.com. North Rockland Community. Rockland Chamber of Commerce. Using our Rockland Advertising programs, we'll develop a plan for your company that works across multiple platforms: search, social, email — and even messaging.

Branding & Logo Services
Take your vision to the next level, by ensuring your brand is an integral part of everything your company says, does and project to your audiences.

Strategy
Since 2007, from Columbia University to local Town and Library websites, we've grown over 300 businesses, organizations and causes across the Hudson Valley. We can do the same for your startup, small, or mid-size organization.
We are Passionate about your Business
Our small yet incredible team
We've been together since 2007, building over 200 businesses in the Hudson Valley. We are always looking for more business adventures. Learn more: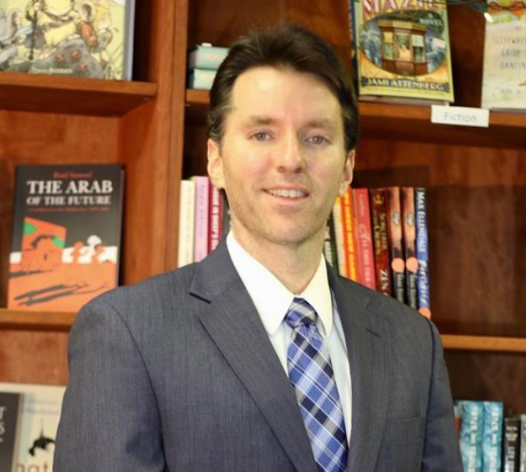 Tom Ossa
CEO, Project Manager
"We've built a team that works great together, and gets very detailed projects built, deployed, and promoted across the Hudson Valley, via our state of the art Search and Social Media programs."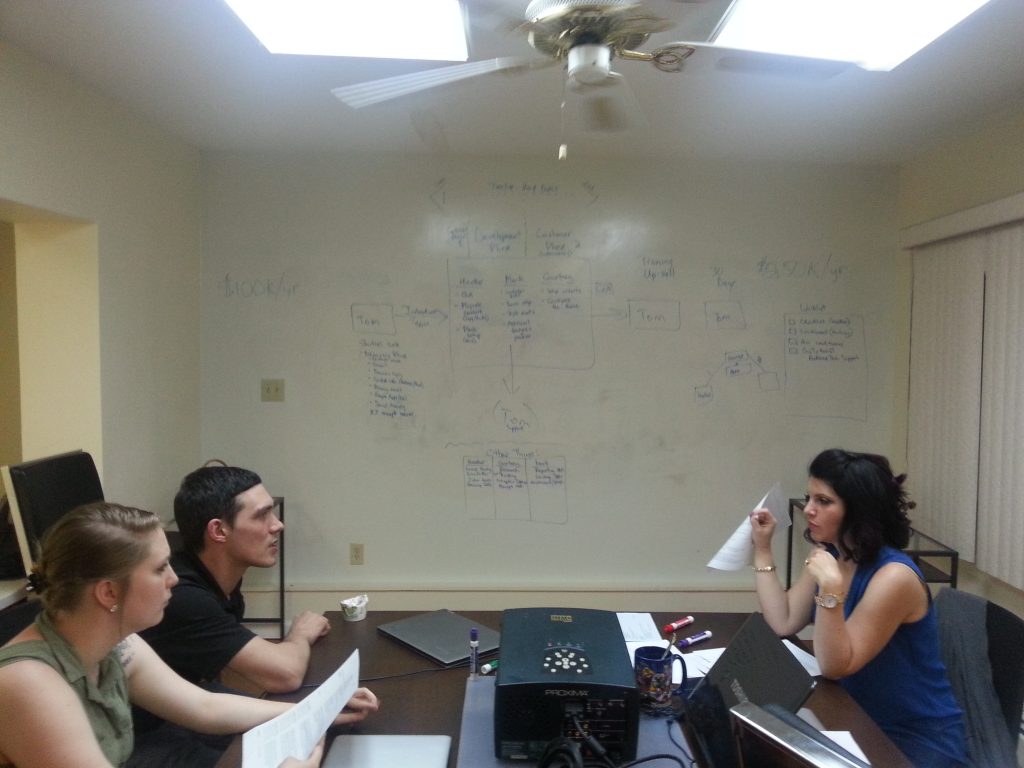 Heather Baughman Alwine
Chief Operations Manager
"Seriously? I have to write a description about how I maintain all our hosted clients on a daily basis, adjust website content, and post for clients to Social Media? Can I just tell everyone I'm awesome?"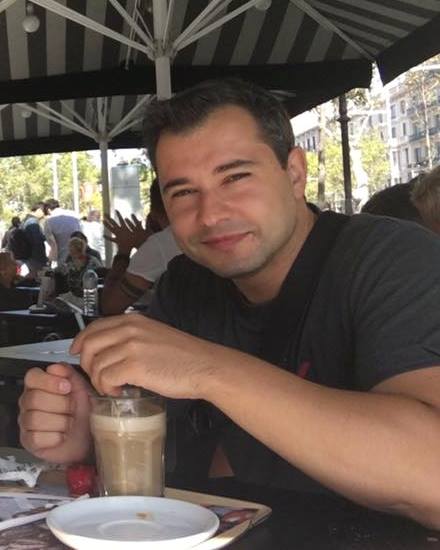 "Ceco"
Web Developer, Data Scientist
"I have built detailed websites and applications for Enterprise-level organizations, Municipalities, Law firms and numerous professional services. If you have a scalable product or service, we should discuss it."
Best of our latest projects
On a budget? Here's three Awesome Plans that can't be beat!
Our Affordable Pricing Plans
RocklandWeb's digital business process for growing an organization comes from experience since 2007, which means we can assure your costs will be lower than our competitors.
Start at
Startup Packages:
WordPress website setup
Training & DIY content
Professional starter theme
Google Business listing
Facebook, Instagram & LinkedIn Pages
Online directory listings
Professional Web Hosting
Start at
Small Business Plans:
Website Maintenance
Facebook Ad Campaigns
Search Engine Optimization
Google Business Listing Management
Article Research, Writing & Press Releases
Training & User Manual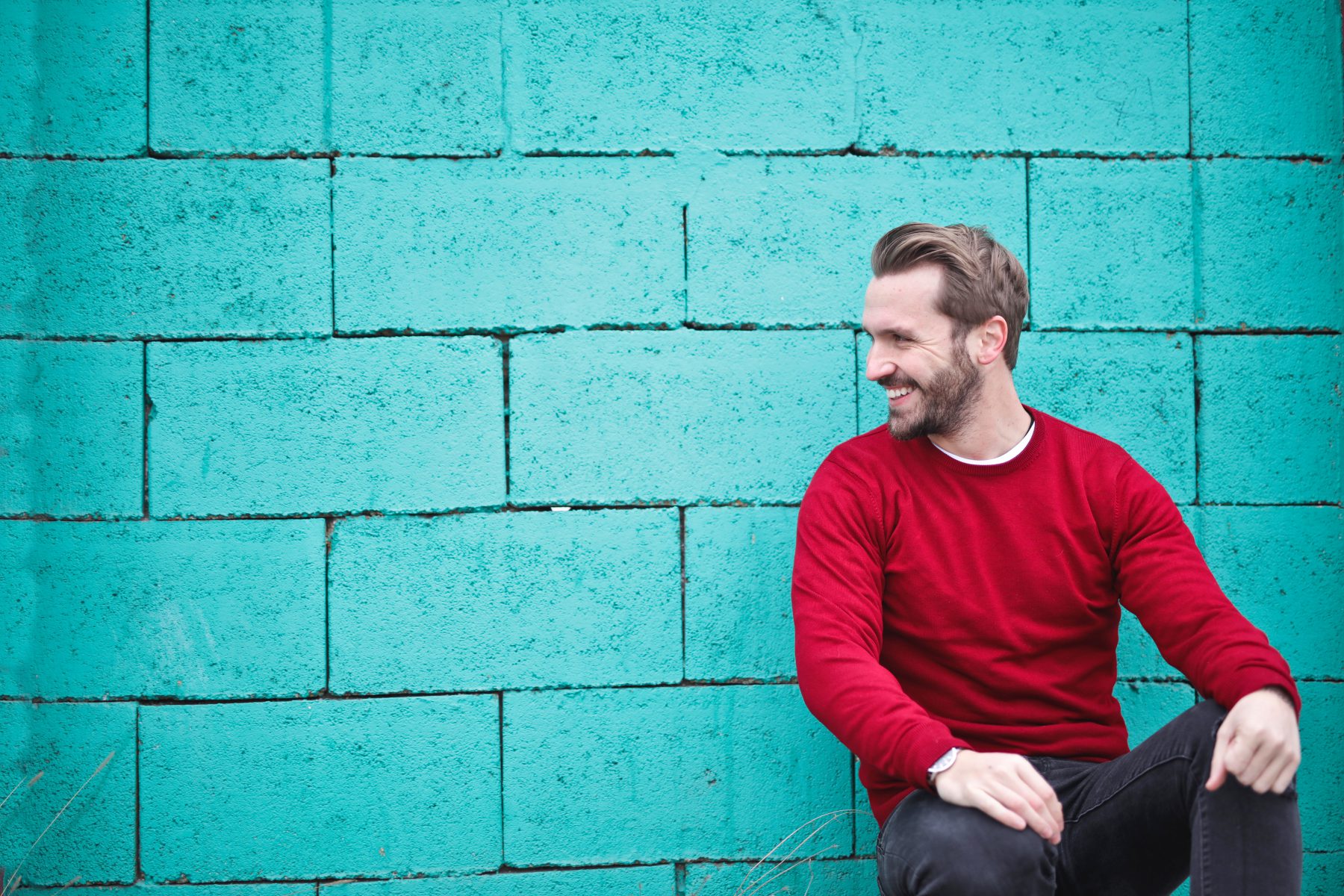 What Our Clients have to say
Read real reviews from our Rockland-based, satisfied clients – many who have been with us since 2007!
I had a web hosting company that I dealt with for many years, but recently their service has really gone downhill. Heard great things about Tom and his company and contacted him. Got my website transferred over seamlessly and it's up and running flawlessly.
It is rare to find a business that does all the things a good business should do, and I implore anyone looking for website services to speak to Tom.
Roger Neset, Roger's Driving School
I've been here at Rose Memorial Library for the past four years, and Tom has been with us all along. Always responsive to the little glitches, or questions I might pose, I am grateful for his attention and advice. We had need for a few adjustments to the way some pages appeared, and Tom sat down with us and listened offering alternatives. The result was a better looking website!
James Mahoney, Rose Memorial Library
We have been using RWD for the past few years and couldn't be happier. Tom and the whole team is always so helpful and supportive. Whenever we have a question or need changes to be made, they very quickly respond and handle it.
Definitely recommend!!!
Jennifer Rae, JD Ultracare
Here's What We Do.
Top Notch Web Design. Expert Digital Marketing. 10x Sales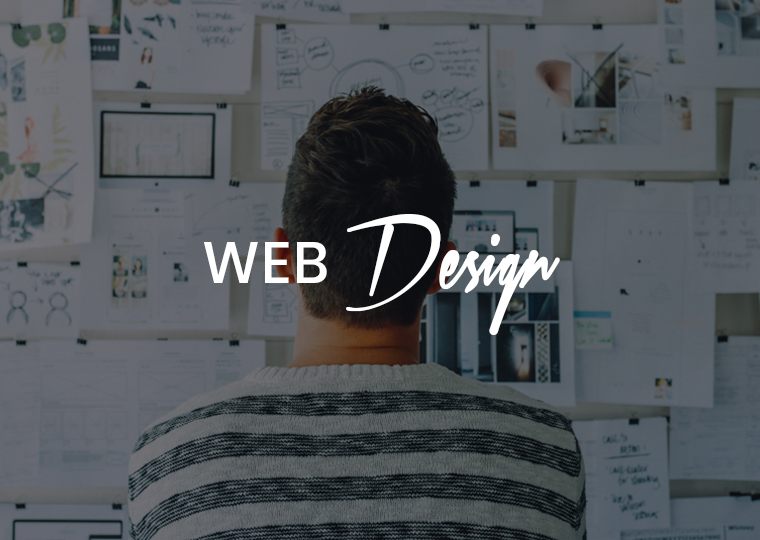 Look your Best! Let's change and enhance the design of your website.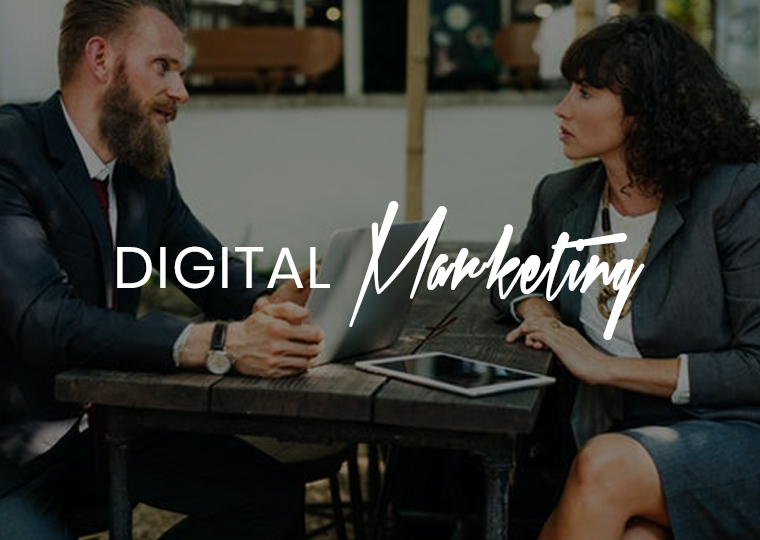 Marketing is our Specialty. We can Promote your site to get the Results you need.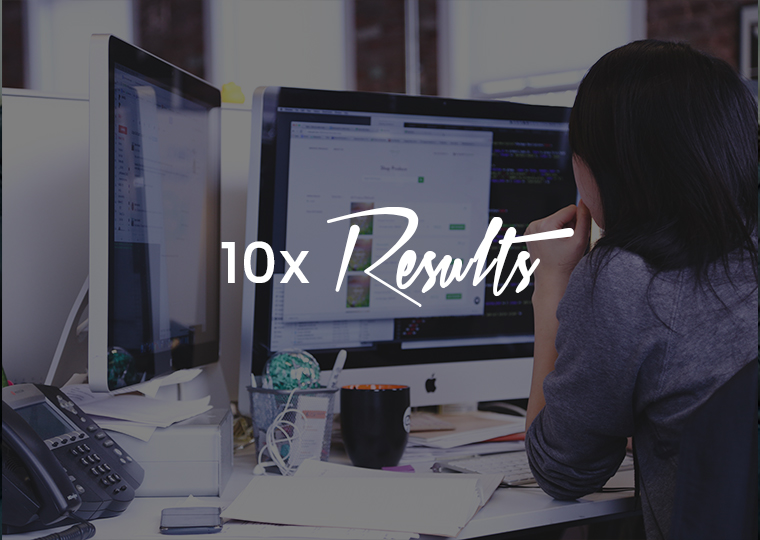 With our Strategies, we can take your Business to the next level.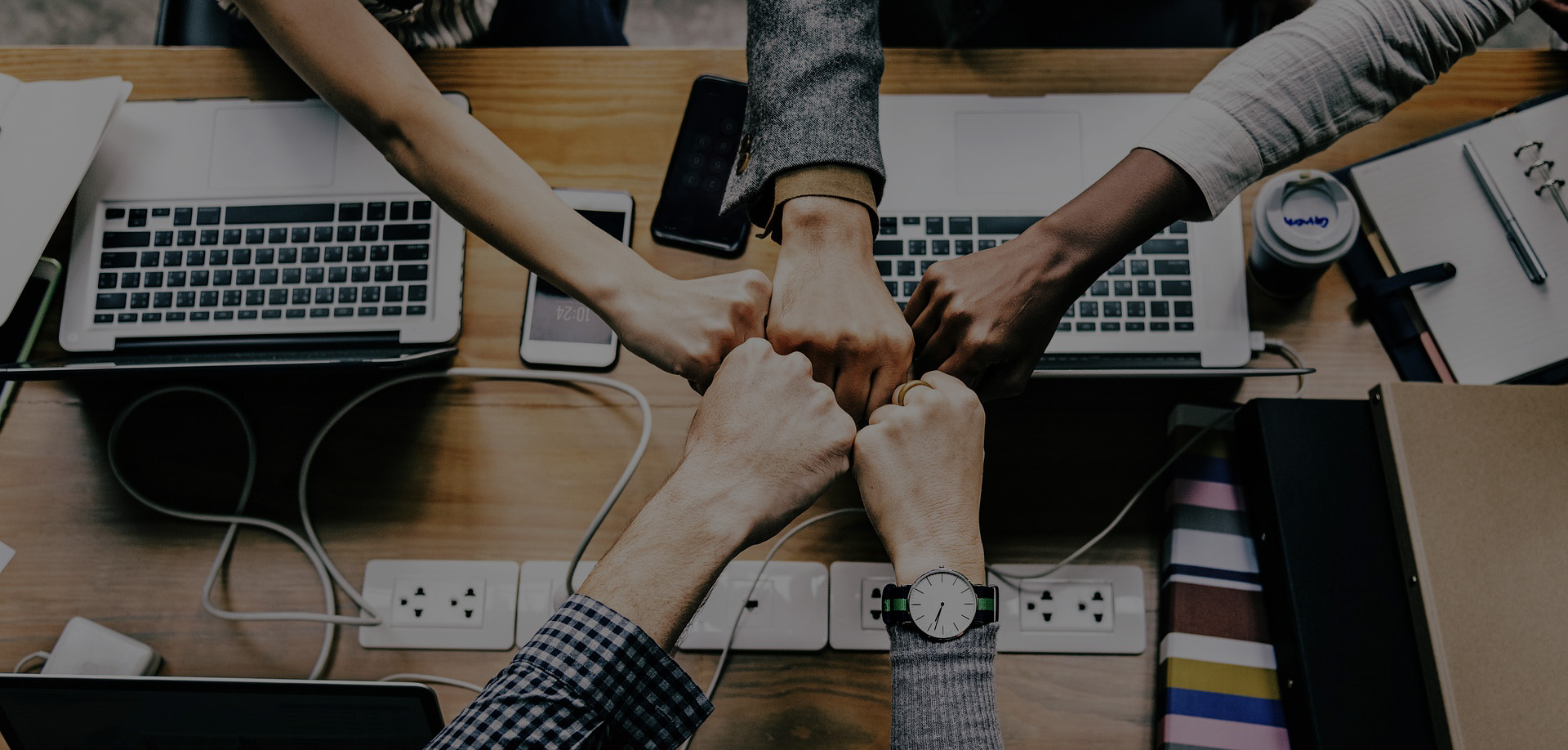 Sign up for the Newsletter!
Stay up to date with our Hot New Products, latest News, and everything else we'd love to share with you!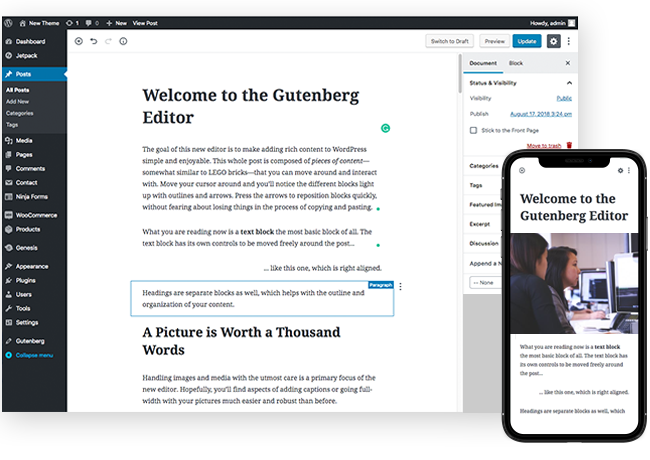 Top of the Line Tools
Build Amazing Pages with Gutenberg!
Our themes are now 100% Gutenberg compatible! Build and organize your content better with Blocks.
Easily add Text, Buttons, Images and more with No Coding whatsoever!
No Coding Needed!
Add Fresh Content with no problem.
We've spent the time building the code, layout and design so you can focus on creating the Content you want.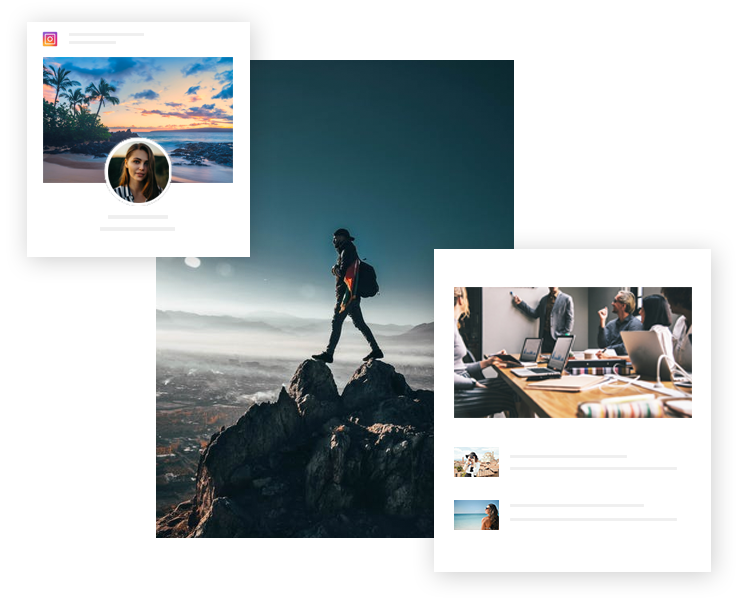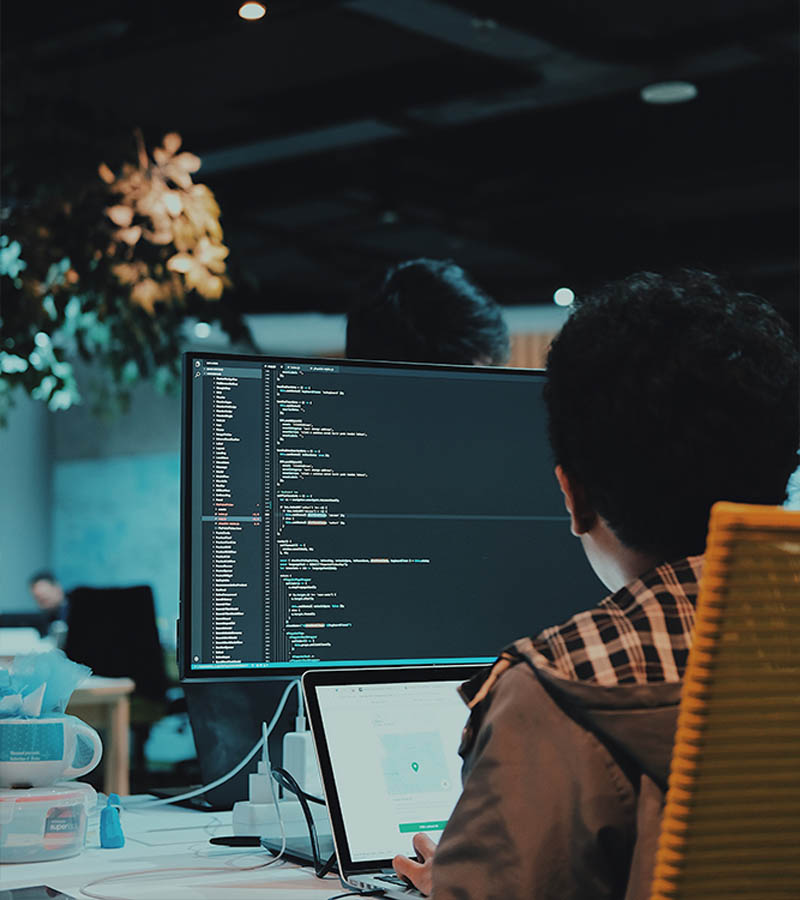 Quality Code.
Our WordPress Themes are coded by Top Expert Developers. We go above and beyond to make sure every theme is 100% Safe and Secure.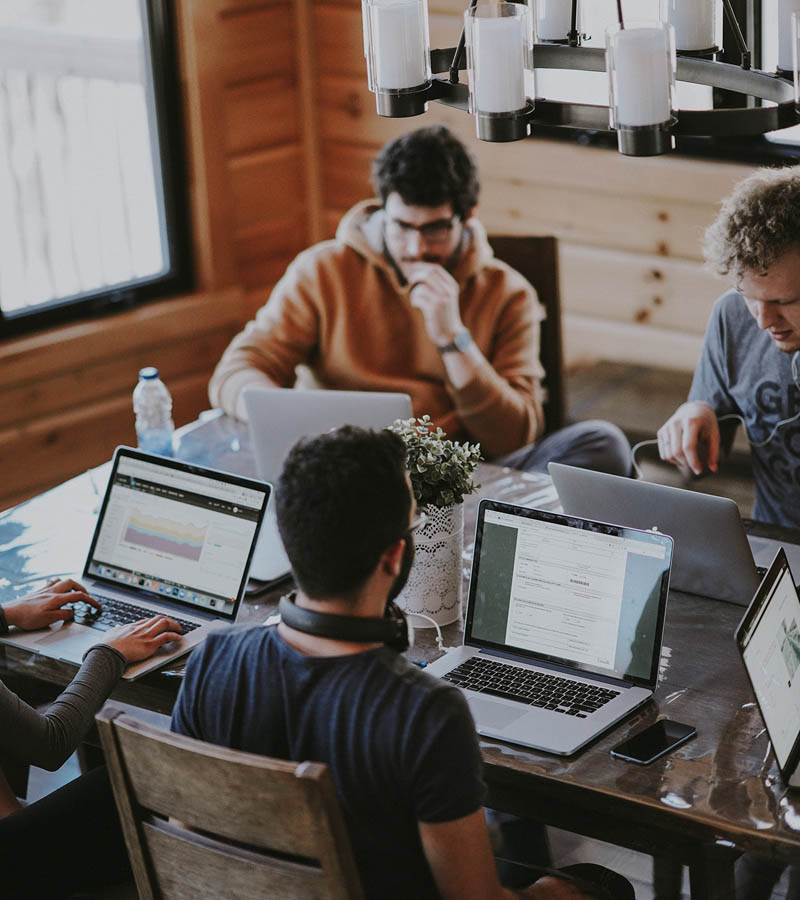 Elegant Design.
Having quality Code and a Fresh Modern Design is absolutely the Perfect Combination for a Highly Successful Website.
Built by Experts. Designed for Everyone.
If you're still reading down the page, let's get into some more detail. We're not just a web development company. We're a business development company. Ask about our Profit Accelerator, a free, 45-minute consultation with Irene Gutmann, who can find thousands of dollars in untapped profits in your company with just one session: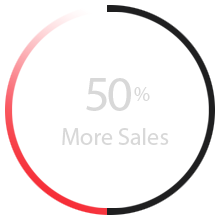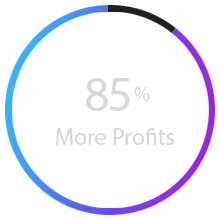 We've Designed it with YOU in Mind.
You probably live and work in Rockland, and you have a budget. But you want to stand out. We have systems and solutions to help!
Professional WebSite in One Click.
We can have your test website ready in as little as one week from the beginning of your project – that's how effective our team has gotten in producing high quality results for our clients.
Never Worry ABout Code Again.
Our systems don't require you to know or write code. If you can write a Word Document, send an email, or send a text, we can do the rest!
All of OUR WORK SPEAKS FOR ITSELF.
We've worked on over 300 projects, for clients as large as Columbia University, and as small as the aspiring startup local retail business. Check out our client reviews to see some of our results!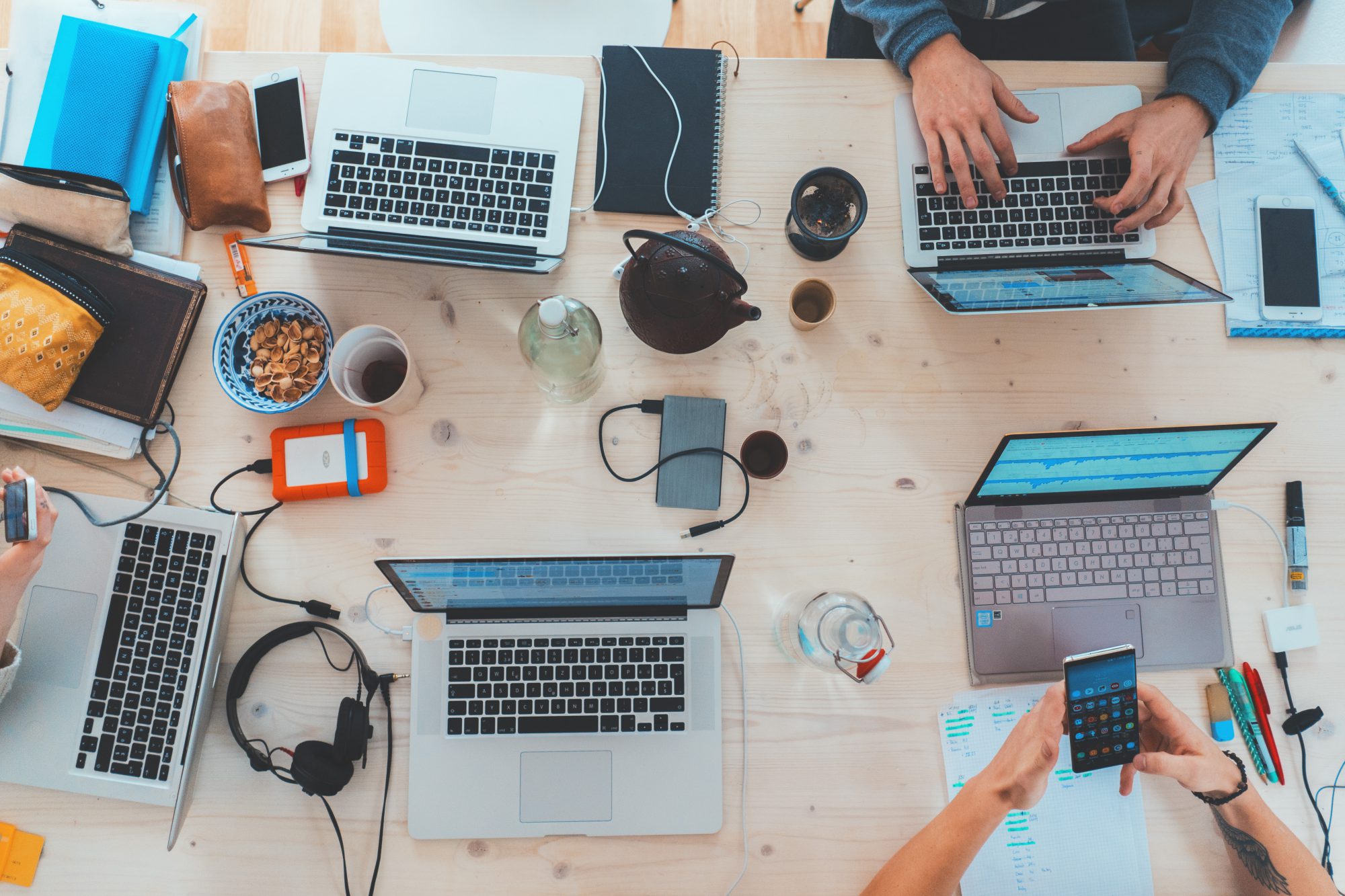 We Help Businesses Win Big
LET'S WORK TOGETHER
When you work with RocklandWeb, you work with a great team, one that understands business development in Rockland County, NY.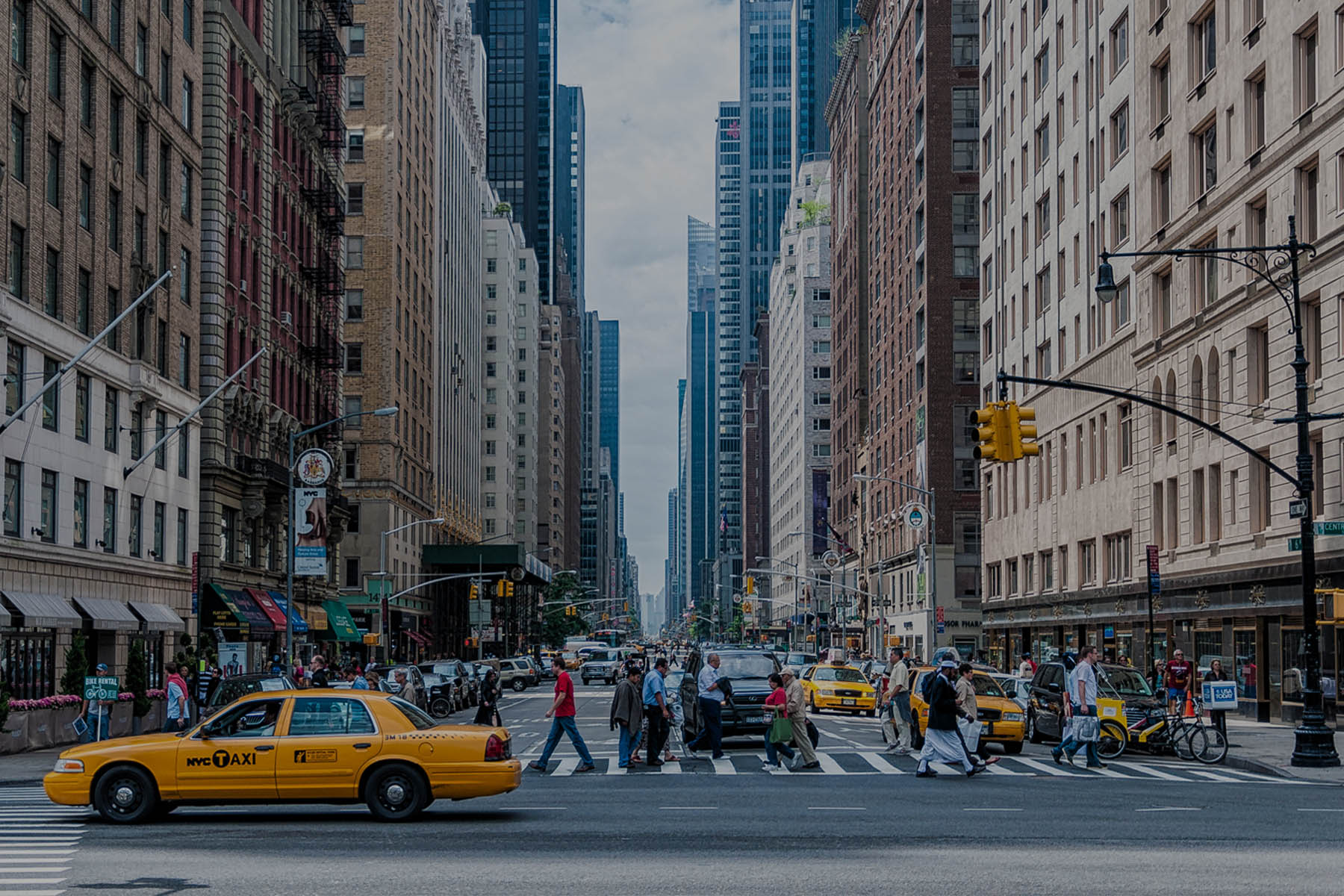 Make RocklandWeb work for you!
We offer both automated solutions, custom services to our clients. Got a project in mind that you'd like to work together on? We'd love to hear more about it.